#Hack4Glarus
3rd December 2017
Outline
(re)Packaging automation
Why?
What will be?
What is now?
Entropy
Why (re)packaging automation?
Why repackage in the first place? - Short version
apt-get remove systemd
"[…] I no longer feel like I can trust init to do the sane thing. You all presumably know why."
Why repackage in the first place? - Not-so-short version
Turns out, not so easy
381 packages modified for Devuan Jessie
Limited human resources
What will be?
Current unstable distribution will need even more repackaging
A lot can be automated
What will be?
Multiple programs, aka "bots"
Watch out for dangerous changes
Notify developers
Fixing things without human intervention
Human required for import in production
What is now there?
After this weekend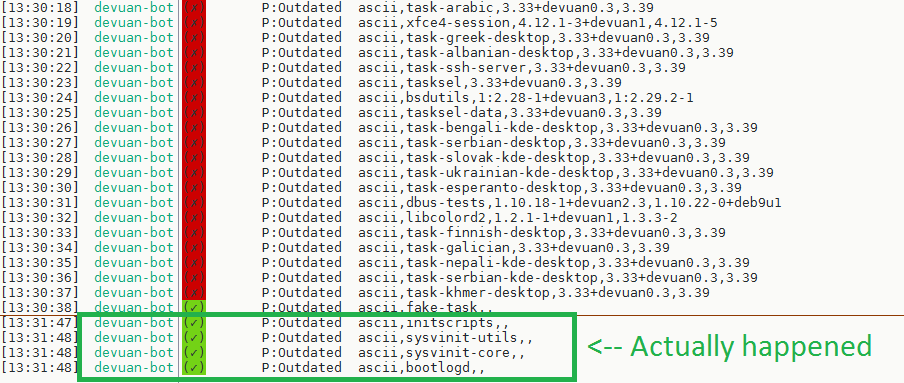 Entropy
What was not planned, but happened
Draw infrastructure and social parallels
Met incredible people
Set up IPv6 for everyone in the network (just helped a bit)
Finally visited Switzerland!
Glarus is worth repeating!